Greeting everyone!
Another Wednesday and blunt sessions. This time I'll pair Northern Light and strawberry flavoured blunt.
If you're about to enjoy some nice flavours of your favourite strain, maybe you should think twice before wrapping it in this specific flavour. Strawberry is so intense and will cover some #strains aromas. Another option is to pair it with Strawberry Cough or similar in order to enhance the flavour.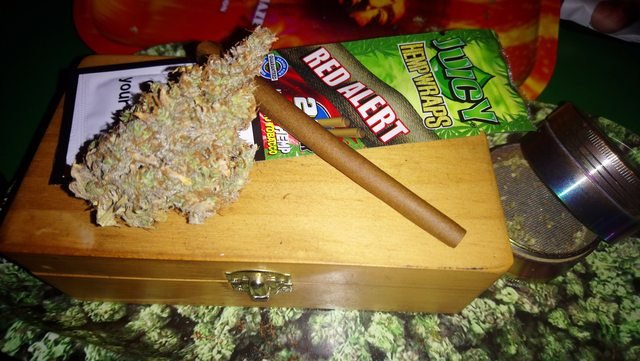 Bit of a #nugporn
So, while I was smoking I was thinking about smoke, blockchain etc. Since I'm still pretty much noob about technicalities, one question stuck in my mind. What's going to happen when all Smoke is in circulation? Where does new SMOKE come from then? That's actually two questions but you get the point.
Thank you for stopping by!

Stay Smoked