Greetings everyone!
After a short break, we're back on track albeit still recovering from New Year's party. I know it's not Wednesday today but yesterday I got too stoned to write anything and there was Forrest Gump on TV and I just could have not said NO to rewatch this masterpiece.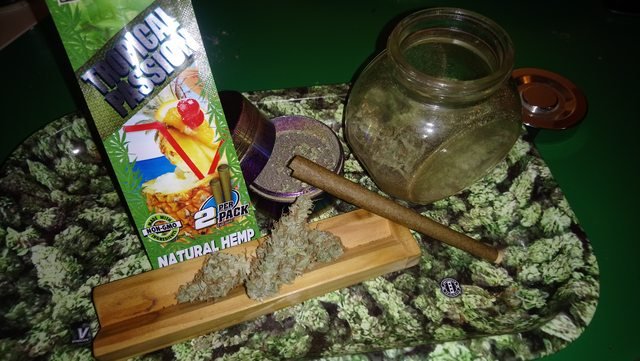 **
Anyways, I stumbled on an interesting combination while pairing blunt with herb. #Tropic flavoured blunt from Juicy Jay's has, let's say exotic smell. Some even say disgusting. Pina Colada wannabe aroma is dominating yet seems like fruit fermented a long time ago. But, when paired with Super Skunk it opens totally different aromas and makes #smoking very pleasant experience.
I reckon this could work for most tropic/pineapple or similarly flavoured blunts and most strains from #skunk family and of course anything fruity. Definitely lookin forward pairing it with my other #strains
Blunt itself was pretty fresh when opened and easy to roll.
And so, Forrest was running across States and I was still enjoying pineapple-ish aftertaste even an hour after bluntwas gone.
Thank you for stopping by!

Stay Smoked