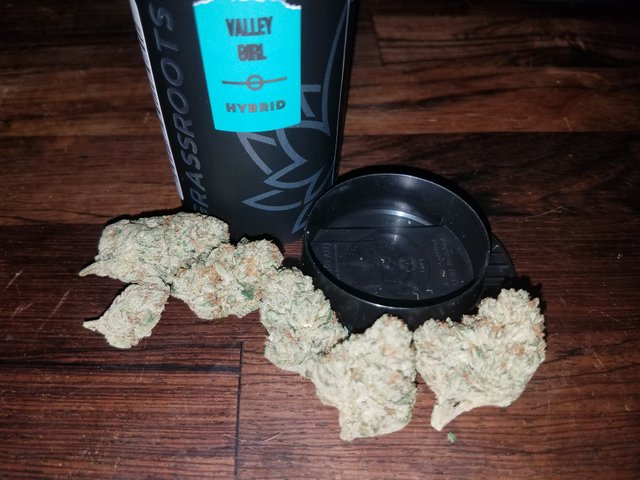 Valley Girl by Grassroots
Valley Girl could be the ultimate hybrid strain, the perfect specimen. It's not my #1 strain, but it's probably my #1 hybrid strain. Archive seed bank crossed San Fernando Valley OG with Face Off OG to come up with this one. Two OG's to make what I call a secret OG (an OG that doesn't have the OG in it's name).
Look and Smell
She is truly a beauty. These nugs have gorgeous bud structure, a nice light wintery forest green and full tricomb coverage. The smell of this strain has varied from batch to batch. This first batch had a real nice OG smell to it, but the current batch I have is a little bit musky, not quite what you would expect from a Kush.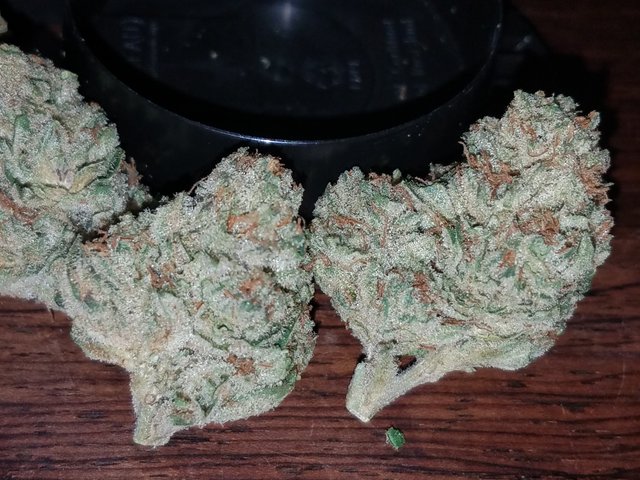 Flavor and Effects
The flavor of this strain is really phenomenal. It brings out all the best traits from the OG parents it delineates from. Heavy pine with a bit of citrus sweetness to it. The effects are happy and euphoric without being super heavy like you get from a lot of OG and Kush strains. It's the perfect day time Kush that isn't gonna put your lights out.
---