Purple Wolf by Bedford Grow
"This strain is a cross between the legendary Purple Haze and Bedford's "Big Hurt" whose parentage includes Chemdawg D. Cerebral and "head-y" in effect w/ a touch of "stony-ness." While the effects are primarily cerebral, there is a moderate physical euphoria. The aroma is complex, w/ notes of sweet pine cone, lavender and a subtle chemical finish sometimes described as "gas"." Source
The Numbers
Testing at over 27% total cannabinoids, this one is no let down.
The look
It's got that wild bushy look to it with gnarly brown hairs, thick and wild. Faded lime green and dense trichome coverage. Some are a bit on the purple side, some are totally green, some are totally purple.
The Smell
It smells very floral, a bit grassy, a bit of lavender to it.
The Effect
This one is a stoney bud, more in the head than the body. It isn't totally without a body high, but it isn't it's stand out attribute.
All and all the purple wolf wasn't particularly one of my favorites. It was a good strain, just not right for me.
---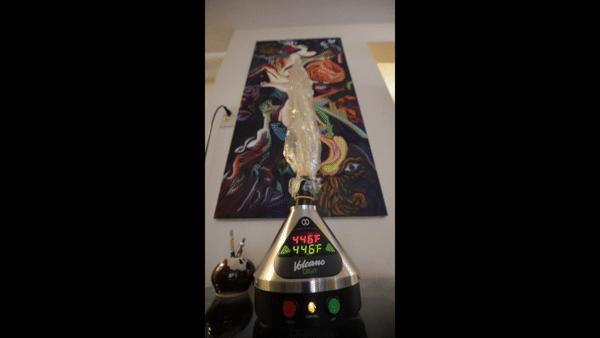 #cannabis #canna-curate #purplewolf #bedfordgrow #illinoismedicalcannabis