Luckleberries #59
"An in house F1 cross of Louis XIII and Huckleberry Kush #8, this batch in interesting in that several phenotypes have been mixed together. While normally not a practice that we love, in this case we thought the varied expressions were interesting enough to justify the practice. Varying between gassy, fuel-like aromas and cloying ripe berry notes and musk undertones w/ a strong physical euphoria and excellent cerebral potency." Source
The Numbers
This shits outrageous with nearly 31% ThcA. That's about the highest concentration of any one cannabinoid I've ever seen.
The Look
It's looking particularly fantastic to my eyes. Very kushed out with beautiful bud structures and densely packed tight trichomes. This strain looks a lot like OG/GSC bud structure.
The Smell
It has a very sweet earthy musky smell. It's noticeably kush but not super kushed out.
The Taste
This strain has great genetics and a great flavor to go with it. I was impressed with how kushed out the flavor on this was. A lot of good pine flavors with earthy and berry tones to it. The flavor was highly enjoyable.
The Effect
It's definitely way more on the indica side than anything else. Nice body high with great relaxed mood elevation. I don't think it's too heavy, but it is starting to get into the heavier strains and could help with sleep.
---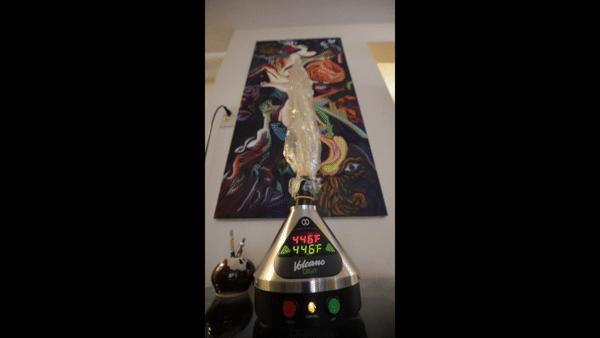 #cannabis #canna-curate #weedporn #nugporn #luckleberries #revolutioncannabis #originalstrain #illinoisoriginal #illinoismedicalcannabis