Revolution Cannabis
I've been a fan of Revolution Cannabis for a long time now, but they have really stepped their game up recently. This is a Chicago based cannabis company that started here with the passing of our medical cannabis pilot program. You can read more about Revolution Cannabis on this High Times article.
Blueberry Clementine
"An in house F1 cross developed by Revolution for their breeding program is an interesting combination of opposites. Both cerebral and physically relaxing in feel, this strain is a good example of a true hybrid. Both aroma and effect lean more towards its Blueberry lineage. Earthy and musky with an aroma more floral than fruit-like. Though fairly balanced, this strain is more relaxing than energizing." Source
The Numbers
This one is testing pretty good at 27.6% total cannabinoids. I am thinking it has a high level of terpenes as well. This one has a little bit of CBN which is more sedative and relaxing. It also has THCV (tetrahydrocannabivarin), which is a rarer cannabinoid, which has a number of unique benefits.
The Look
You see it for yourself, this one of a freakin beauty. Bright orange hairs string out from a mix of greens from lime to forest covered in white sugary crystals. This strains bud structure looks a bit more sativa to me, but it is a slightly indica dominant hybrid.
The Smell
It smells like farts, berries, tangerines, and skunk, to be blunt. A combination of sweet and funk. It reminds me a lot of Gelato. It's a smell that would probably repulse a lot of people, but to a canna connoisseur it's delightful.
The Taste
First impression is citrus and berries. Very sweet, the citrus flavor is more of a tangerine than a clementine to me. The tangie is dominant over the more subtle sweet berry flavor. It's very smooth and creamy. There is a slight pine flavor in the deep background. The funk in the smell doesn't come through.
The Effect
Strains like this tend to be sativas and real uppity, but this strain is a nice balanced hybrid, leaning a bit on the indica side. This strain has a nice mellow relaxing effect. Great for winding down after a hard days work. It can serve as a good strain for the mid to later part of the day. The body high is the first thing you notice, but the cerebral effects creep in. It's like a brain massage.
The Potency
It shows it's strength by hitting you quickly. Even after having vaped other strains, the effects of this one shine through. It's very heavy strain. There aren't may types of bud that make me not upset that I'm not blazing a kush, and this is one of them.
---
---
---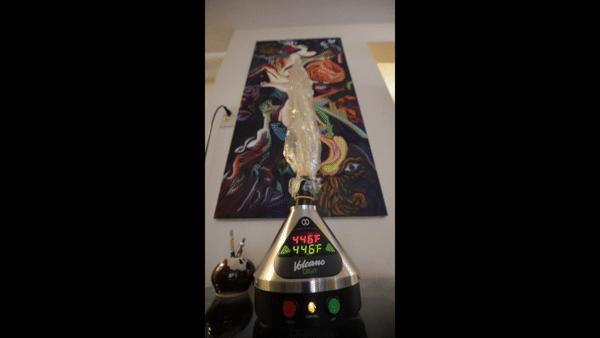 #cannabis #canna-curate #strains #blueberry #clementine #blueberryxclementine #medicalcannabis #illinoismedicalcannabis