Brownie Scout by Green Thumb Industries
This strain was created by Green Thumb Industries Rhythm Research division, and I believe it will eventually put them on the map. This is one of my, possibly my absolute favorite member of the cookies family. It crosses Platinum Girl Scout Cookies with Stardawg Guava.
The Numbers
Testing at a total of 29.3% total cannabinoids is not unusual for Brownie Scout, and you might be surprised if I said that's on the low end for this strain. I've seen it over 30% before, multiple times. It's almost exclusively ThcA.
The Look
The look of this strain is possibly it's most memorizing quality. The buds have a sparkle that is unmatched in other buds, and very difficult to properly capture with my camera. This is one of the most beautiful strains we get in Illinois and often has really beautiful colors of green mixed with purple. This particular batch has a small purple tinge with bright green colors and very shiny crystal coverage.
The Smell
The Smell is very complex, very strong, very loud. It has a very funky almost skunky smell to it that is very intense, with sweet and piney notes mixed underneath the intensity of the pungent funk.
The Taste
The flavor is excellent, it's very apparent it's in the cookies family, and has a lot of the flavors you'd expect in a GSC strain. It also has a strong spicey flavor to it, that makes it a bit on the harsh side. That harshness makes me not want to blaze the f*** out of this strain, because it really starts to wear on my throat. It has a lot of terpenes.
The Effect & Potency
Brownie Scout is always a super strong strain, and one that I like to use before bed. A lot of people might not care for Brownie Scout as a bedtime strain because as a hybrid it does have some what of a cerebral effect that comes from the Stardawg Guava, but for me it has very heavy Indica effects that out weight the cerebral buzz. This strain has great body effects, and makes you very relaxed, so for me, I just relax, zone out, and let the cerebral effects take me into sleep.
---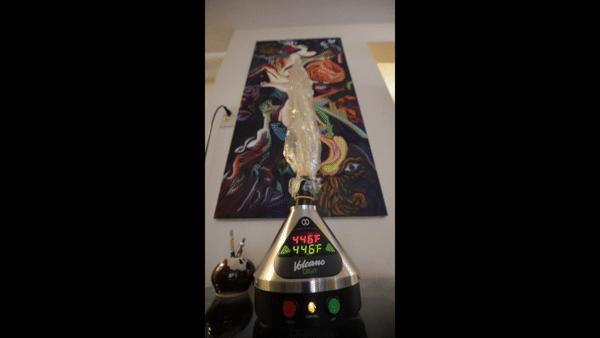 #cannabis #medicalcannabis #gti #browniescout #girlscoutcookies #gsc #kush #weedporn #nugporn #photography