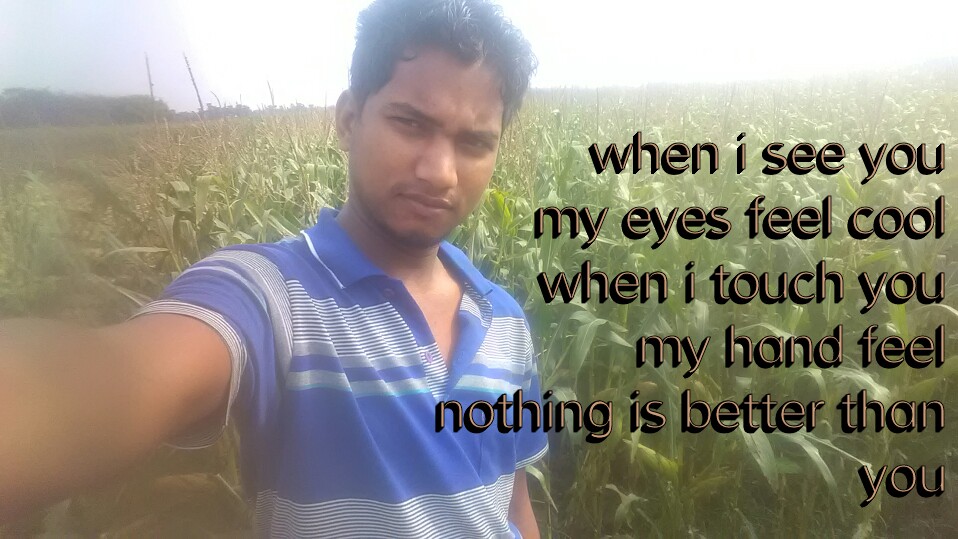 Hi my  friends.
Now i am again present with a great writing. Today's special is love. This is very special for me because love is everywhere and i am also in love. Hope you will like and enjoy my writing. 
When first time i met my girlfriend. First time my girlfriend had no deeply knowledge about me. That's why i had to say a poetry  everyday. 
One day morning time i met my girlfriend. She asked me that what is today special. Today what you wrote. Then i answered that today i wrote something for you. This is the sound of my heart.
I said when i see you my eyes feel cool because my eyes only searching you. When i touch you my hand feel nothing better than you. It mean there are no value of other thing but you. 
![TextArt_180425063924.jpg](
)