</ Image source:- https://people.com/movies/leslie-uggams-love-story
Today i am again present with a poetry. This poetry is very special for me because i think when i will meet my girlfriend then this poetry i will use for propose. Poetry is..
"I'm not saying that I'll always love you. At least one life i can.
I  am thinking that when i will get my girlfriend and she will ask me that how long you will me. That time i will use this special that's why his poetry is very special for me. Hehe😂😂
Today i am not finding true love today because today's love is time limited. Boy have more than 1 girlfriend. On the other hand girl have more than 1 boyfriend. They are only using love word. Love is not a business rather love is feeling. Love means something special. Which can't define any one. Even i am not seeing true love in husband or wife. We should not use word love for business. We should understand love. 
Some quotes could be found below.
"Don't miss any chance."
"Everything is not yours whatever you've use it."
"Do something but unique."
"What is ours after death everything is others."
" nothing is special we have to make special."
"Whole life we've to learn because everyday we see new."
"What is love? I think anyone care you it's call love."
"Your success is waiting for you, try & get."
"Different people different need but one is same, that is love."
"Don't try to get only jobs, also try to get your dreams."
"Broken friendship could be repair but always it will show."
"I am losing everything, first my age."
"Face beautiful is not beautiful, actually character should be beautiful."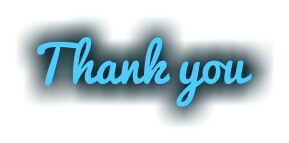 Same post could be found here.
Show love to visit.
https://steemit.com/special/@charliechain
https://deals.weku.io/@charliechain
https://bearshares.com/@charliechain
https://whaleshares.io/@charliechain