Greetings everyone!
I'll start this post with last week posted New Strains on Market - Dutch Passion. Part of a series of posts where newly arrived #strains are introduced to the community in which I was flagged for violating copyrights which later resulted with some more members to remove votes.
In my opinion, there were no any violating copyrights so I emailed Dutch Passion to find out the right answer and offered to remove photos and decline payout if yes. Couple of days later a response arrived:
Hello Realkiki85,

Really nice to hear you write about Dutch Passion and that you ask us if you are working with our information correctly.

The way you put our pictures and brand in your blog is perfect. You keep the Dutch Passion logo in the pictures and you link to our website and you do not give false information.

I even want to invite you for our affiliate program. If you incorporate links from our affiliate program in your blog...
Aaaaand let's say there's nothing more for you after this point haha. So, from a few days ago Smoke.io will be amongst the first informed communities about Dutch Passion new seeds and special offers and clicking on the banner in my blogs and comments you can order the same straight to your address. But, first, check what the law in your country says about that. I promise no spam cos it's not tolerated by their terms and conditions and I like their terms and conditions.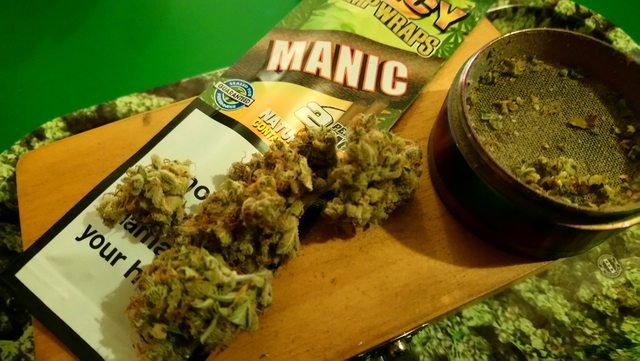 #nugporn
So, enough about that let's talk about #smoking. White widow with mango blunt tastes like... Mojito... With chunks of mango... And a little bit of Cointreau on top... I hope that's enough for #review.
Thank you for stopping by!

Stay Smoked