...since my last post. Due to excessive drug usage since December I became lazy, so I decided to slow down and get things under control before it's too late. Nothing to worry about it's just a cycle of life, many of you have been there before. Anyway, since last month I'm back to a healthy lifestyle, you know food, gym, meditation and all that stuff, have sorted things in order and I got some time to post again.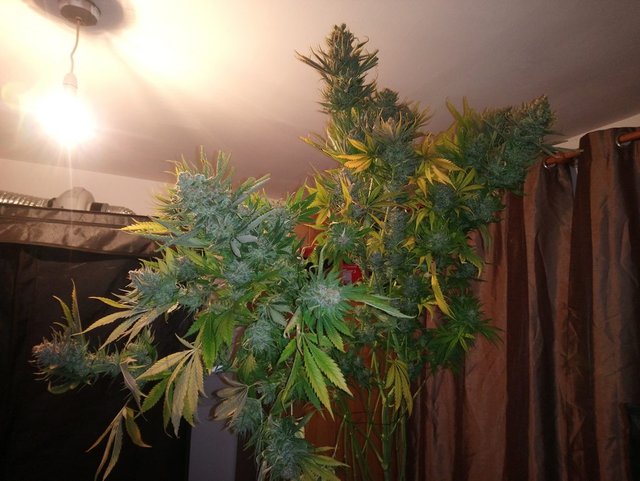 Lemon Shining Silver Haze
Down: The magic of manicuring, #nugporn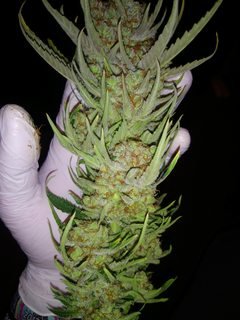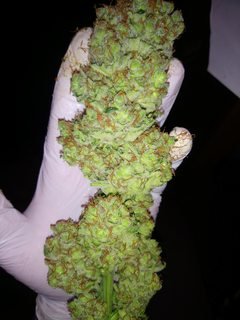 Plants were taken care of. Harvested in time or earlier (Honey B) but it turned out to be a good move cos she was pretty pregnant. Yield makes me happy but, without my mistakes and funny genetics (Bubba's Gift), would make me happier. I'm covered for all my needs and have some to experiment with tinctures and shitload of trim that I'm using to make cannabutter then edibles. Can't complain.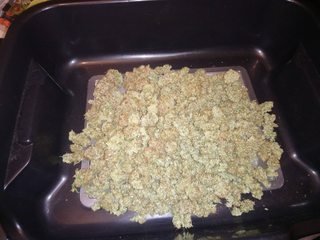 On the top photos are Lemon Haze and Chocolate Mint OG after trimming. Hanging down Honey B and Wedding Cake are waiting their turn.
I'll cover more of my last grow, from Week 7 till harvest together with numbers after drying and biggest mistakes, as well as comparison with previous grow in future posts.
Aside from looking after plants, I did some other things or at least had plans for them. I've read a book Beyond Buds, Next Generation by Ed Rosenthal which would recommend to everyone. The book covers all kinds of extractions, a huge amount of information about cannabinoids terpenes, recipes, waxes, creams, tinctures and... Just read it.
---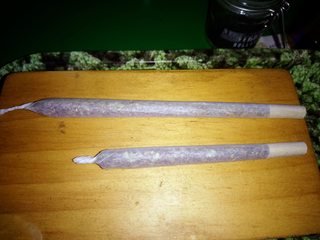 Rips vs regular, the photo was taken for "show me what you roll" contest but all my enthusiasm stopped right after.
I was collecting kief from
the grinder and storing for the
last several months and
then pressed it into a nice chunk of hash.
If photos allow you, read
a how to post here.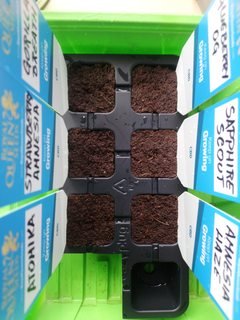 In the meantime a new life has started. For this #grow I've chosen a few new and a few old #strains: Glueberry OG, Sapphire Scout, Gorilla Breath, Amnesia Haze, Atomika and Strawberry Amnesia. So far so good, Gorilla Breath is bit slower but will catch up.
And that's pretty much it. I've celebrated 4/20 with #smoking some big cones and Green Crack that's in cure since December, when all my madness started.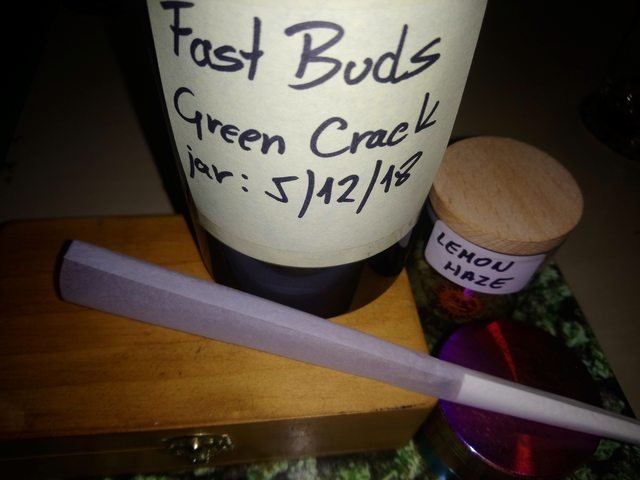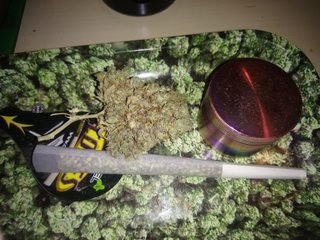 Thank you for stopping by!

Stay Smoked