Where I'm at
So I have been talking to my doctor about how I have not been able to manage my epilepsy and post concussive syndrome symptoms using just cannabis oil, in attempt to find a solution. I explained to her that I medicate not only with vaporizing dry herb, but dabbing concentrates and using the vape pens.
Where I'm going
My doctor said to go ahead and vaporize or smoke the dry flowers but to avoid using the concentrates because of the extreme heat they require. So I have reintroduced vaping flowers into my life. In the past when I have stopped using cannabis and my symptoms return it tends to take a few vape sessions before my symptoms are fully eliminated. I have noticed a reduction of pain and pressure in my head since vaping, so I am hopeful that tomorrow will be a better day than today was.
First vape in a week
I haven't even taken my flowers out to smell in the last week, and they smell skunkier than ever to me! I set the volcano to 340 degrees rather than my normal 446 (max temp lol). Put the bag in the freezer for 30 seconds to cool off. I handled it real well, no coughing, didn't feel like it irritated my lungs at all. I don't really feel like I've lost any tolerance, didn't feel like I got stoned really. I've had this volcano for years, well before I started blogging and never thought about doing a review on it, I am gonna have to do that.
---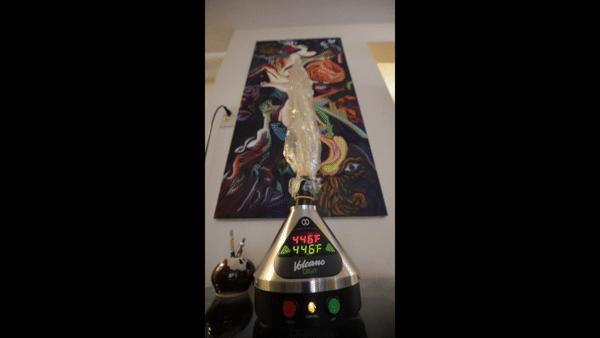 #cannabis #medicalcannabis #epilepsy #seizures #vaporizer #volcano