I just got a silly idea that I could call these as "hazy travels" where I'm obviously making a post while high somewhere in the world. I actually kinda started it already with my latest post where I described the situation how I ended up smoking with my couchsurfing host, twice.
Well, this time I got high at a hostel in a small-ish town somewhere in Romania by the weed of a Guatemalan woman accompanied by a British woman; both who, the day before, had been kicked out of a volunteering hostel work in another town, because - guess what - of smoking too much weed.
Now you can think for yourselves, and figure that it was she whose weed I ended up smoking. Otherwise this would've been completely irrelevant information, and a ridicule for my readers.
After my graceful style of taking hits - amusing my Guatemalan and English friend - I went inside and was invited to the dinner of the hostel staff and their family and acquaintances.
So, here I am eating sausage and this soup with pork, vegetables and beans, on Romanian Union Day, while high. But not high enough to cause any weird looks back at me.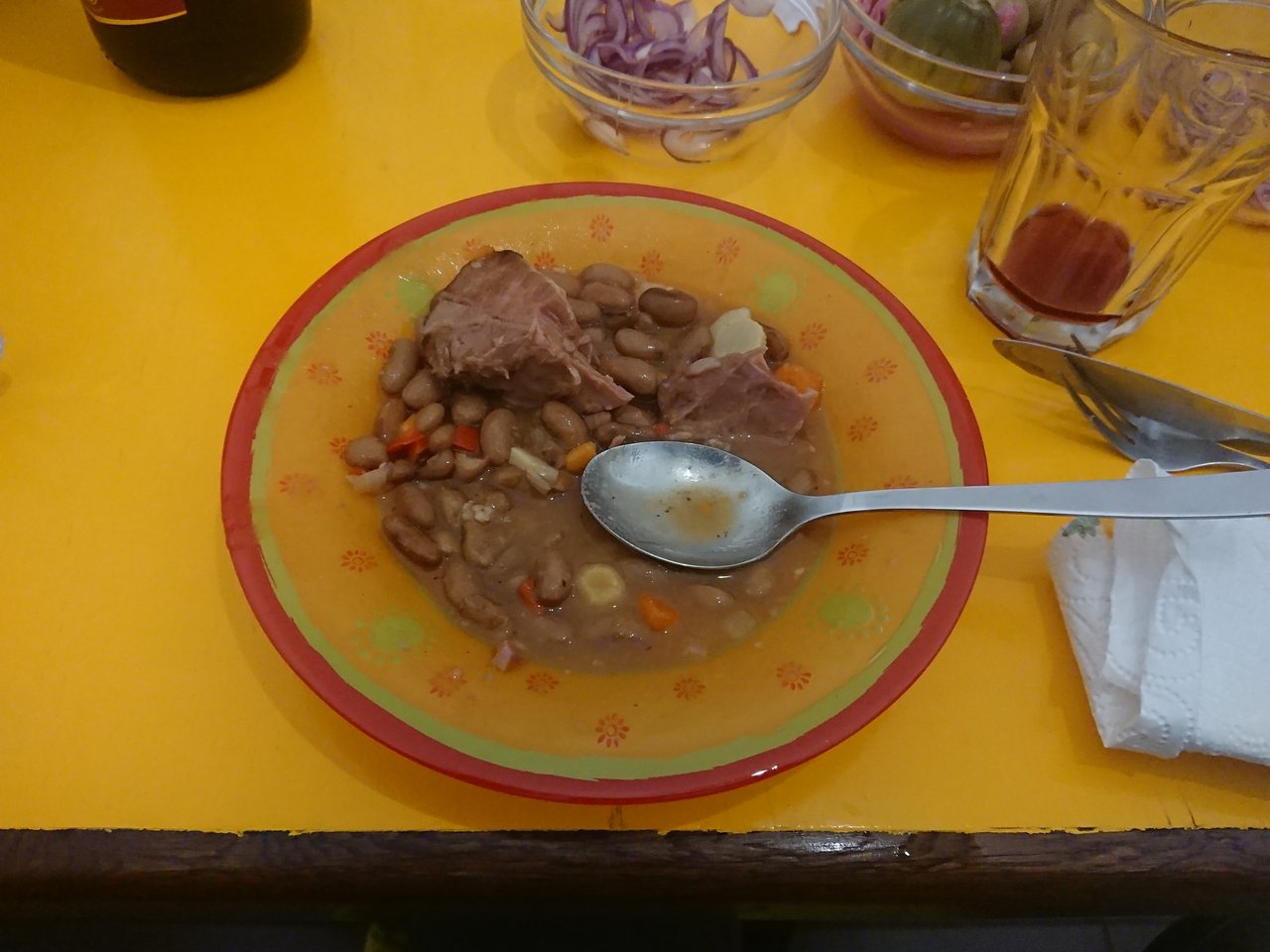 It's funny how I end up smoking on my travels without even trying.
Oh, my friends are going to take second puffs. Gotta go.
I became a hazy traveler.
You know what?
Tell me about your own hazy travel experiences.
That would be neat.