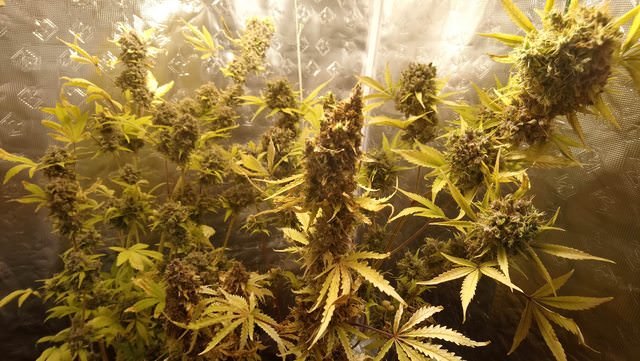 Pack of three
Fourteen weeks into this grow makes it the longest lasting one. White Widows were germinated about 10 - 12 days later and they're still in the reasonable time frame. Northern Lights took more than 90 days which is insane for autos.
However, one Northern Light is down, another goes tomorrow and the rest of the plants probably at the end of the week.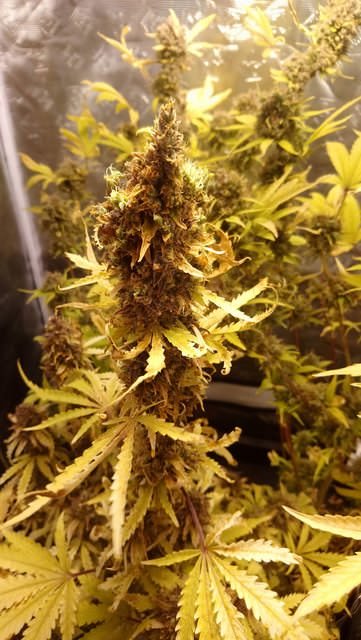 Northern Light
In the next few days, I'll start new seeds that hopefully will germinate by the beginning of the next one. Since I'm switching to feminized strains, this is going to be last update featuring automatics.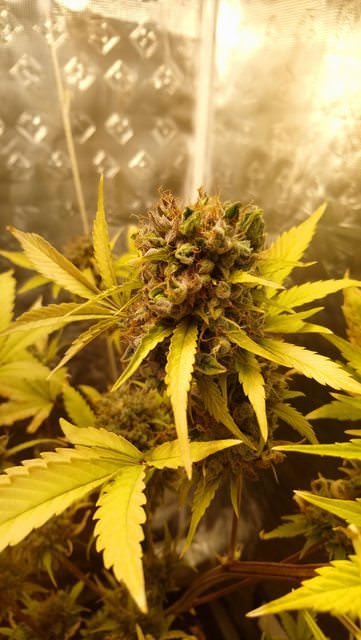 White Widow
Irrigation And Nutrients:
Irrigated twice. Total water consumption: ~21 l with ~10% runoff.
pH: 6.1 - 6.4
Nutrients and additives used:
Plagron Terra Bloom - basic bloom nutrient
Plagron Green Sensation - additive, booster
Plagron Sugar Royal - additive, enhancer
Cal-Mag
Humic Acid
Thank you for reading. Feel free to upsmoke, comment, follow and resmoke. You can also check out my latest posts:

Some Trichomes Close Up Photos
Strain Review: Super Skunk Automatic by Sensi Seeds
Stay Smoked

Grow Update History:
---