Greetings everyone!
Another slow week behind us. The last slow week. Flushing is on the way for five out of six #strains. For all but Honey B. She has four more weeks to finish.
Nothing much happened again but watering, observing and making plans for harvest.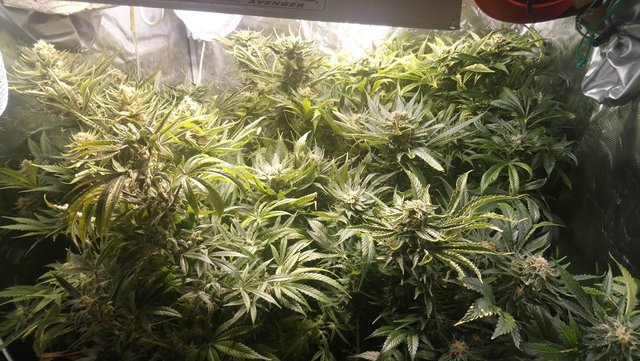 Probably the last group photo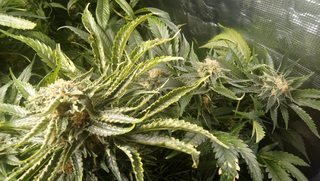 First on the list to harvest is Bubba's Gift (left, other left for you who looked at the right photo). Her small buds tricked me and I underestimated her short flowering time. Not much of a #nugporn from her yield. Next is Critical (right photo), in a weeks time what's left off clear trichomes will turn milky. These two Indicas have the shortest flowering time, but since they were two additional plants in the tent and my main focus was on the other four, they were lacking a light a bit. They were treated equally as others in any other aspect but light and I reckon that's the reason for the delayed finish.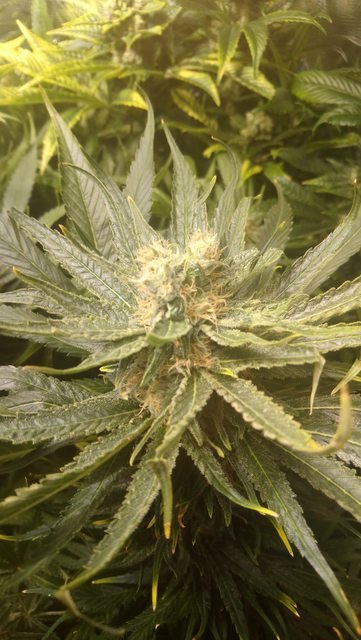 In eight to ten days, Choc Mint, Wedding Cake and Lemon Haze are supposed to be ready. Lemon Haze (top)will definitely be ready because it's Sativa dominant strain and I like my Sativas just on the edge between clear and milky. Most likely, Wedding Cake (left, the other left) will follow. Now, she's 50/50 hybrid and my idea is to try to keep the best of both types so I'll cut when it's in the middle, without any clear or amber trichomes. Chocolate Mint OG (right) is Indica dominant and I'm going to let her a bit deeper into the bloom until up to 20% trichomes turn amber.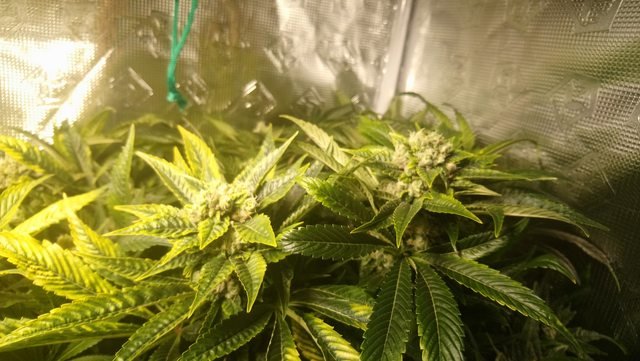 This is Honey B. She takes a long time to come. Don't be like Honey B... Just kidding, Honey B is 90% Sativa and her flowering time is 11 weeks. She'll have solo time later so I'll be less oriented towards her in next few updates.
Irrigation And Nutrients:
Still on the same schedule and this is the last week of feeding. So, in the following weeks, they'll get nothing but 6.0 pH-ed water with some CalMag to keep EC 0.4 but more frequently, every other day.
Nutrients and additives used:
Plant Magic Bio Silicon - stems and leaves strengthener
Canna CalMag Agent - soft water buffer
General Hydroponics Diamond Nectar - fulvic acid
General Organics Diamond Black - humic acid
Advanced Nutrients Connoisseur - basic bloom nutrient
Plagron Sugar Royal - additive, enhancer
Plagron Green Sensation - additive, booster
Atami Bloombastic – PK booster
Thank you for stopping by!

Stay Smoked