Greetings everyone!
I'm a little bit late with this one so I'll keep it short. Week 4 brings slowing down in growth and focusing on bud production. Plants are a bit hot under 600w so I installed heat spreader to help them. Just for the record, my tent is 2m tall and a reflector is fitted at the highest position so there's simply no more room. Tallest plant is Honey B and I guess it's about six feet tall.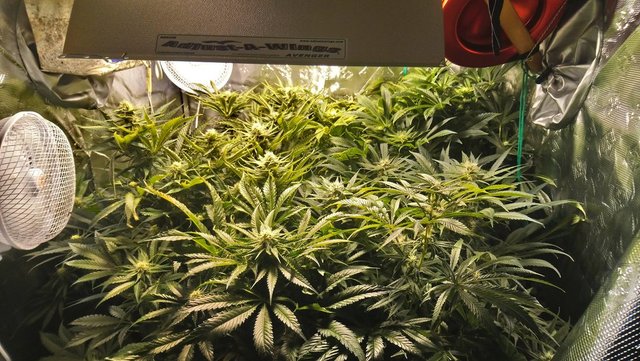 I was on my tiptoes while taking this photo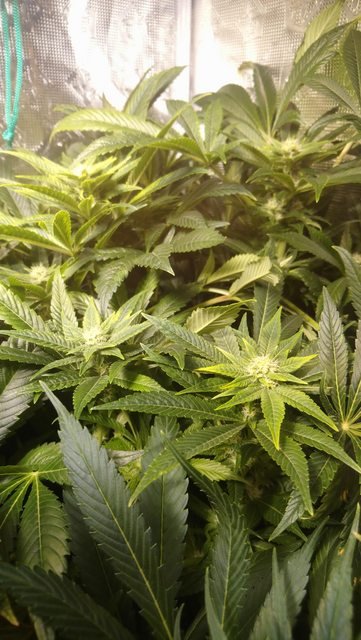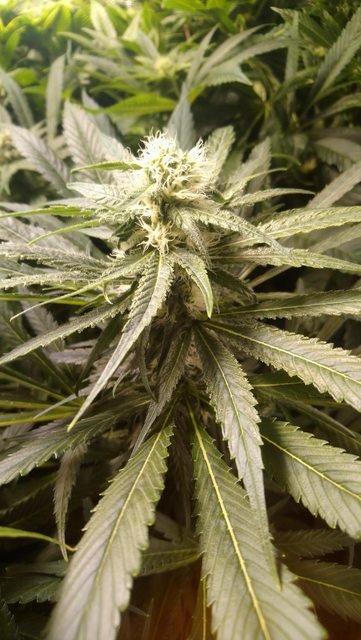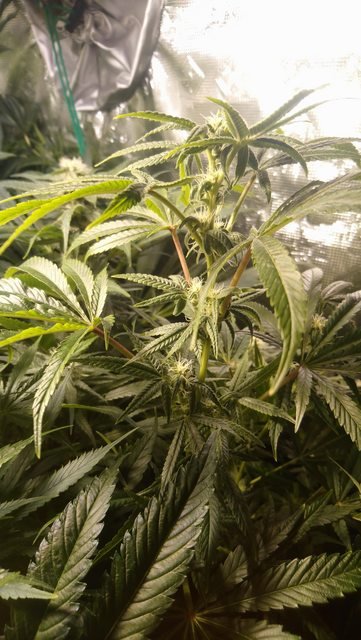 With every new update #nugporn tag will be abused less and less. From top to bottom, left to right:
Chocolate Mint OG, Honey B, Lemon Shining Silver Haze, Wedding Cake, Royal Critical and Bubba's Gift.
And this is how it looks from under.
Irrigation And Nutrients:
All of six #strains are incredibly thirsty, still drinking 15 lit every three days. At this stage, I keep EC at 2.0 - 2.2 and pH at 6.0 - 6.3.
Nutrients and additives used:
Plant Magic Bio Silicon - stems and leaves strengthener
Canna CalMag Agent - soft water buffer
Mammoth P - nutrient liberator
Advanced Nutrients Connoisseur - basic bloom nutrient
Plagron Green Sensation - additive, booster
Atami Bloombastic – PK booster
Plagron Sugar Royal - additive, enhancer
General Hydroponics Diamond Nectar - fulvic acid
General Organics Diamond Black - humic acid
Thank you for stopping by!

Stay Smoked