Greetings everyone!
As you can see the small pack is not so small anymore. Three first-seeded are pushing hard and setting the bar high for others to follow.
It may become crowded
Honey B and Critical were re-potted and soon they will be on the full feeding regime as they still can live on food provided in the soil. Choc Mint, Wedding Cake and Lemon Haze have got base nutrient for the first time, half of the recommended dose. In the next few days, some LST will be done too.
They are still under 250w MH light. I'll swap it with 250w HPS one week before switching to flower after which 400w then 600w will be mounted. Reason for it is, I want to try to replicate nature as much as possible.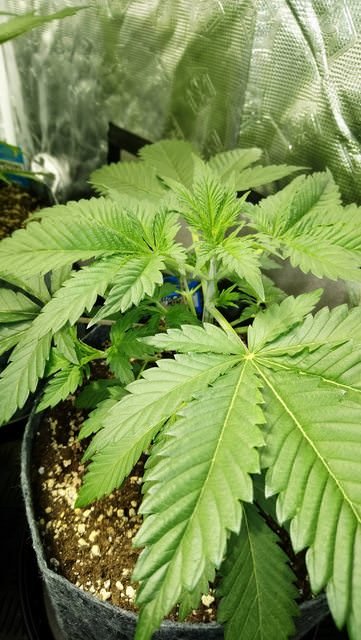 Chocolate Mint OG and Wedding Cake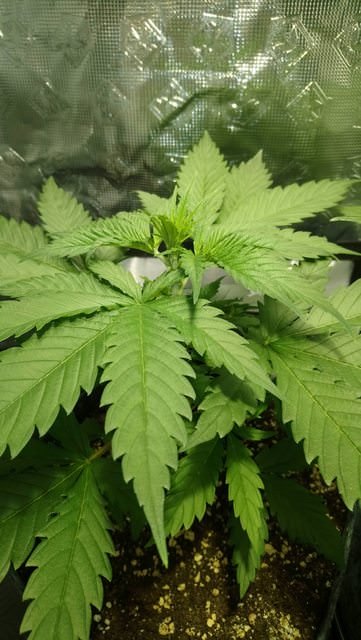 Lemon Haze and Honey B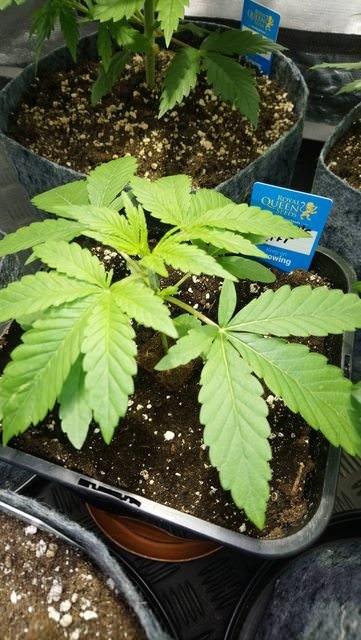 Bubba's Gift and Critical
Yesterday I got a new plant to look after. A friend got too many plants germinated and gave me one of his Bubba's Gifts. She is just a few days older than Honey B, but she was left one-week longer in the small, one-litre pot. Now in a 2-gallon regular pot and will represent another platform for experimenting and comparing.
And so I ended up with six plants. It's going to be quite challenging as I never had so many different #strains in one off, but it is what it is.
Irrigation And Nutrients:
Irrigated once with total 20 l water with ~10% runoff.
pH: 6.0 - 6.3
Nutrients and additives used:
Mills Vitalize - plant vigour promoter
Canna CalMag Agent - soft water buffer
Plagron Pure Zym - additive, enhancer
Plagron Power Roots - additive, stimulator
General Hydroponics Diamond Nectar - fulvic acid
General Organics Diamond Black - humic acid
Mammoth P - nutrient liberator
Plagron Terra Grow – basic growing nutrient
Thank you for stopping by!
Stay Smoked