Greetings everyone!
Earlier last week, three first seeded plants were moved to bigger 5-gallon pots. Selection of fungi, booster and bat guano in a soil should provide enough for roots to stretch deep down. Now, they are ready for a 3-4 week long vegetation period.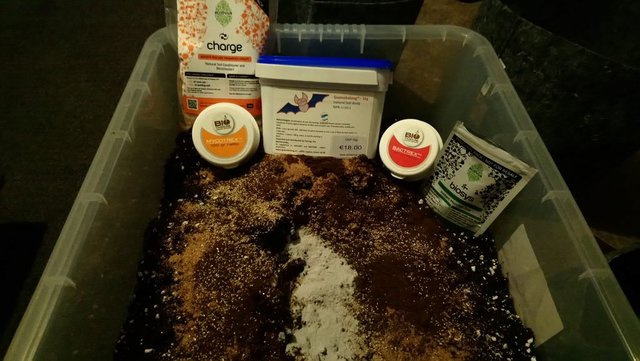 More root = more fruit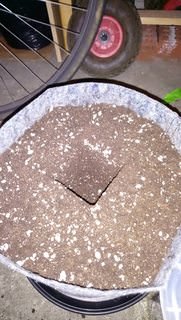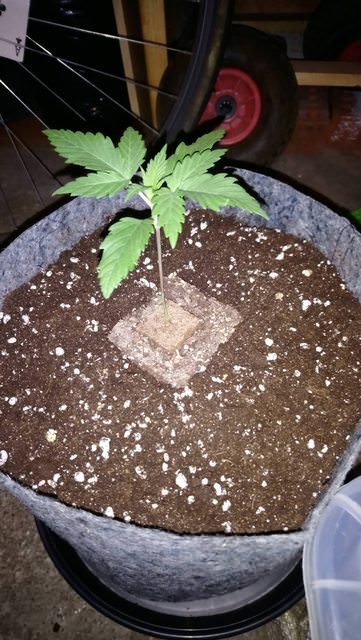 **
Digging a same-sized pot in the soil in a new pot makes things much easier. Then just take out a small pot and replace it with the plant. Press it in to fit perfectly but be careful, don't damage the roots. Then just top up with the desired amount of soil.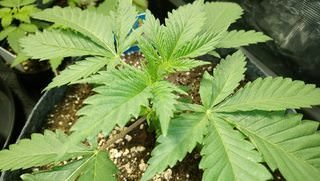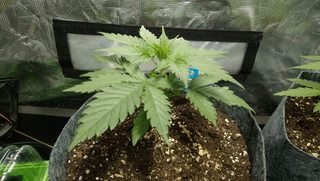 Clockwise: Chocolate Mint OG, Wedding Cake, Honey B, Critical (in propagator) and Lemon Haze
Third-seeded Critical germinated so now I have grow with five different #strains. She is in a 2-gallon pot instead of 5-gallon and will serve as a platform for learning new things and experimenting in general.
Irrigation And Nutrients:
Irrigated once after transplanting. Total water consumption: 5 l with no runoff.
pH: 6.2
Nutrients and additives used:
Mills Vitalize - plant vigour promoter
Canna CalMag Agent - soft water buffer
Plagron Pure Zym - additive, enhancer
Plagron Power Roots - additive, stimulator
General Hydroponics Diamond Nectar - fulvic acid
General Organics Diamond Black - humic acid
Mammoth P - nutrient liberator
Thank you for stopping by. Feel free to upsmoke, comment, follow and resmoke.
Stay Smoked