Greetings everyone!
The small squad continues its journey and a new member joined - Honey B. On Monday first part of a stem was out, soon after small seedling was staring at the light. At the same time on the other side of a tent, Wedding Cake and Lemon Haze felt sick in overwatered soil which, in a small 0.55 l pots, dries up at a much slower rate than expected. But, as soil got drier, two plants felt better. Chocolate Mint OG didn't react during overwatering, it seems more resistant to sogginess.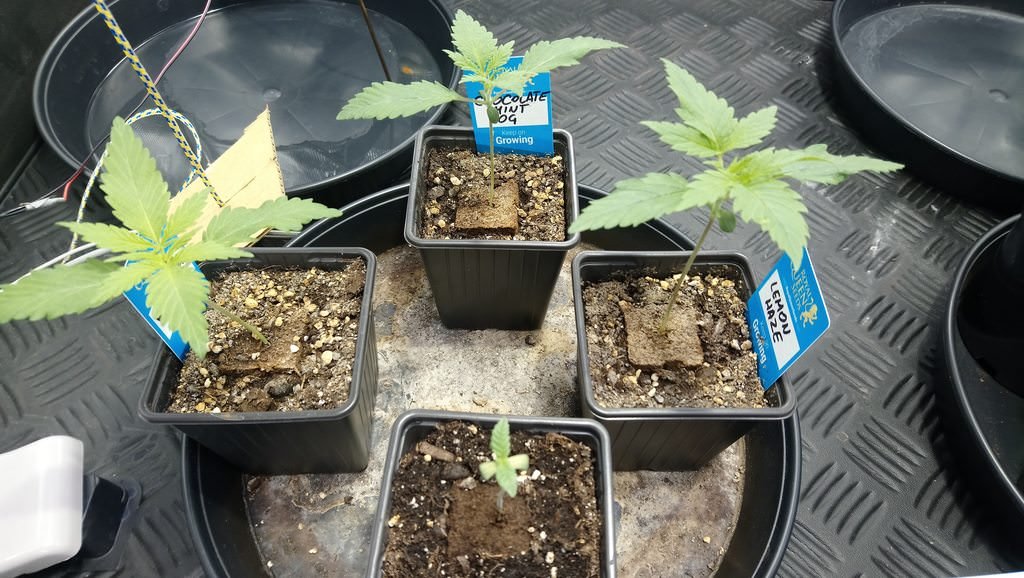 **
Second Critical seeded together with second Honey B didn't germinate so third Critical was seeded on Thursday. Root broke out of the shell but still, nothing happens above ground. This was the last call if this seed fails the squad will continue as four-piece.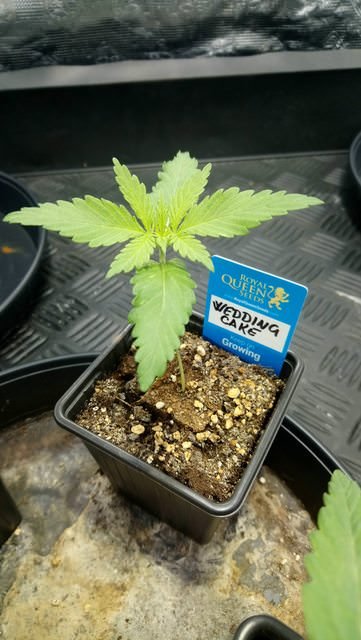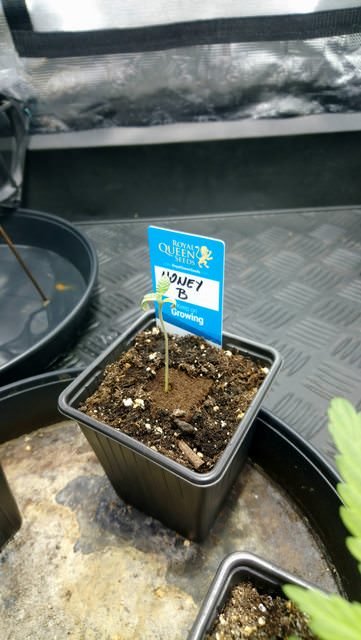 #chocolateminog, #weddingcake, #lemonhaze, #honeyb
Irrigation And Nutrients:
Needs for this small plants are still less than one liter of water. I didn't let enough time for the soil to dries in between two irrigations and that caused overwatering.
pH: 6.1
Nutrients and additives used:
Mills Vitalize - plant vigour promoter
Canna CalMag Agent - soft water buffer
Plagron Pure Zym - additive, enhancer
Plagron Power Roots - additive, stimulator
General Hydroponics Diamond Nectar - fulvic acid
General Organics Diamond Black - humic acid
Thank you for stopping by. Feel free to upsmoke, comment, follow and resmoke.
Stay Smoked