Greetings everyone!
Two months after my last update and things are very different since then. Two weeks later I switched them to 12-12 and mounted 600w bulb.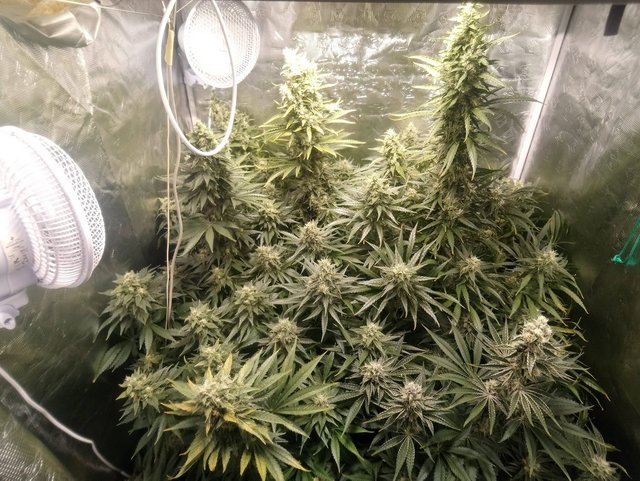 No LST has been done this time. Except 4-5 bendz on the tallest Sativas. I expect the plant to be harvested in maybe three weeks, in the meantime enjoy #nugporn.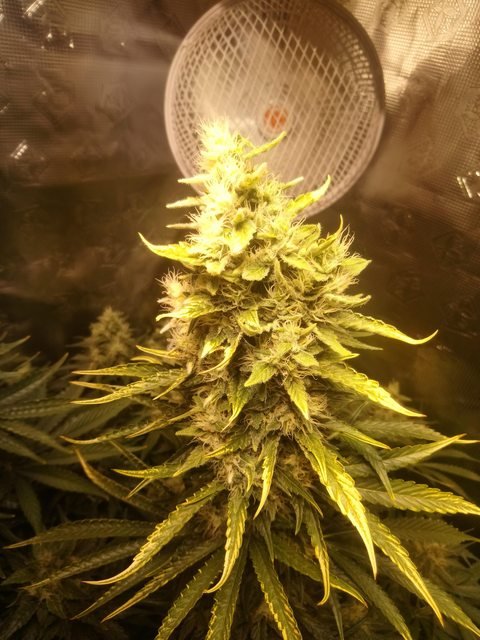 Five #strains from top to bottom: Glueberry OG, Sapphire Scout, Amnesia Haze, Strawberry Amnesia and Atomika.
Irrigation And Nutrients:
Irrigated every 2-3 days.
EC: ~2.1
pH: 6.0 - 6.3
Nutrients and additives used:
Canna CalMag Agent - soft water buffer
General Hydroponics Diamond Nectar - fulvic acid
General Organics Diamond Black - humic acid
Advanced Nutrients Connoisseur - basic bloom nutrient
Plagron Sugar Royal - additive, enhancer
Plagron Green Sensation - additive, booster
Thank you for stopping by!

Stay Smoked