Hello dear friends! As they say, Monday is a hard day, after the weekend. Waking up in the morning, I did all the morning procedures, had breakfast and went to work. The morning was sunny, damn the weather was good. At work, I had to leave a distance of 100 kilometers. The mood was good, I was driving listening to the radio, and I knew that I had a safe place in my place, the smoke was hidden. I specially prepared it in the evening. Upon arrival home, I wanted to smoke it right away. Hehe hehe. Things have been done and I'm going slowly home. But suddenly it began to rain, which made me accelerate. I was afraid that the smoke might get wet. But heaven was on my side, and there was no rain on my street. Hooray. It's a wonderful day, I hope you have one too.
This moment has come, I draw in a pleasant smoke, its taste of sweet lemon with a mint aftertaste. Nice smoke. I received as a gift a lot of energy that I decided to direct to cleaning my garden.
All health and profit.
Come visit me @aleksandr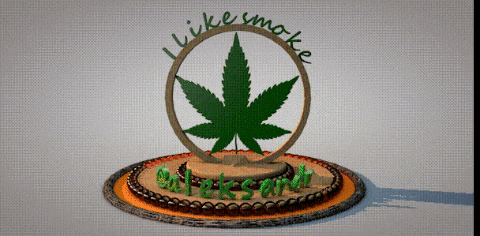 Pass. #indica #cryptosmokers #canna-curate #life #naturalmedicine