Good afternoon, dear friends! This morning I went to my country house. My path ran along an abandoned path. I was interested in walking along with it and admiring the nature that I have been familiar with since childhood.An interesting walk was waiting for me, I decided to smoke a medicinal plant in front of the road, so that on the way to think about good. I took a cigarette and poured dried medicinal, tasty leaves into it. Yes, it turned out a bold jamb.
Yes, it happened, I checked my pockets, my backpack, I didn't forget anything, everything is in place and the phone too. I drank some water and I feel that I can't start the hike. My health is normal, still a sip of water and I went, turning on the acceleration .. Hurray
The weather is warm outside and my hike has begun. Along the way, I meet many friends, just welcome some, I can talk, with others for about five minutes somewhere. Normal flight, normal health. So I came across a plantation (sea buckthorn), which I will kill sushnyak and take vitamins.Sea buckthorn contains almost all the vitamins known to science. Especially there is a lot of vitamin C in sea buckthorn, I always collect sea buckthorn and make jam out of it. I especially like tea with sea buckthorn jam, my friends get very useful tea. Take a word. But the taste of sea buckthorn is for an amateur
Time flew by imperceptibly, and I was already approaching the summer cottage. And along the way, I decided to take a couple of photos of my favorite shrub (Kalina) I also make jam from viburnum and drink healthy tea, which has a lot of vitamins. Taste for an amateur. I I collect viburnum after frost, its berries weigh on branches until spring. In the winter I will definitely do a review. So I had such a morning trip. I liked my walk.
One of the recipes, for jam from viburnum and sea buckthorn
The fruits (1 cup) are ground and 1.5 cups of sugar are added to them. After stirring, the mass is simmered until sugar is dissolved. However, boiling jam is not necessary to avoid the destruction of nutrients and vitamins. Jam can be stored in the refrigerator. This delicacy is better to use in the winter, when the body has a lack of vitamins.
All health and profit.
Come visit me @aleksandr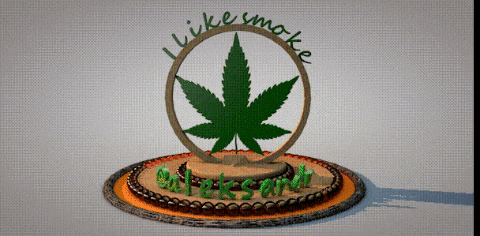 Pass. #indica #cryptosmokers #canna-curate #life #naturalmedicine