What up my smoking friends? We had a surprisingly warm day here in Finland where autumn's quite far already. But feeling like a summer outside, I took my chance and enjoyed perhaps the last rays suitable for comfortable barbequing as if it was summer, with only a t-shirt on (and pants – I live in a row house, so need to think other people too).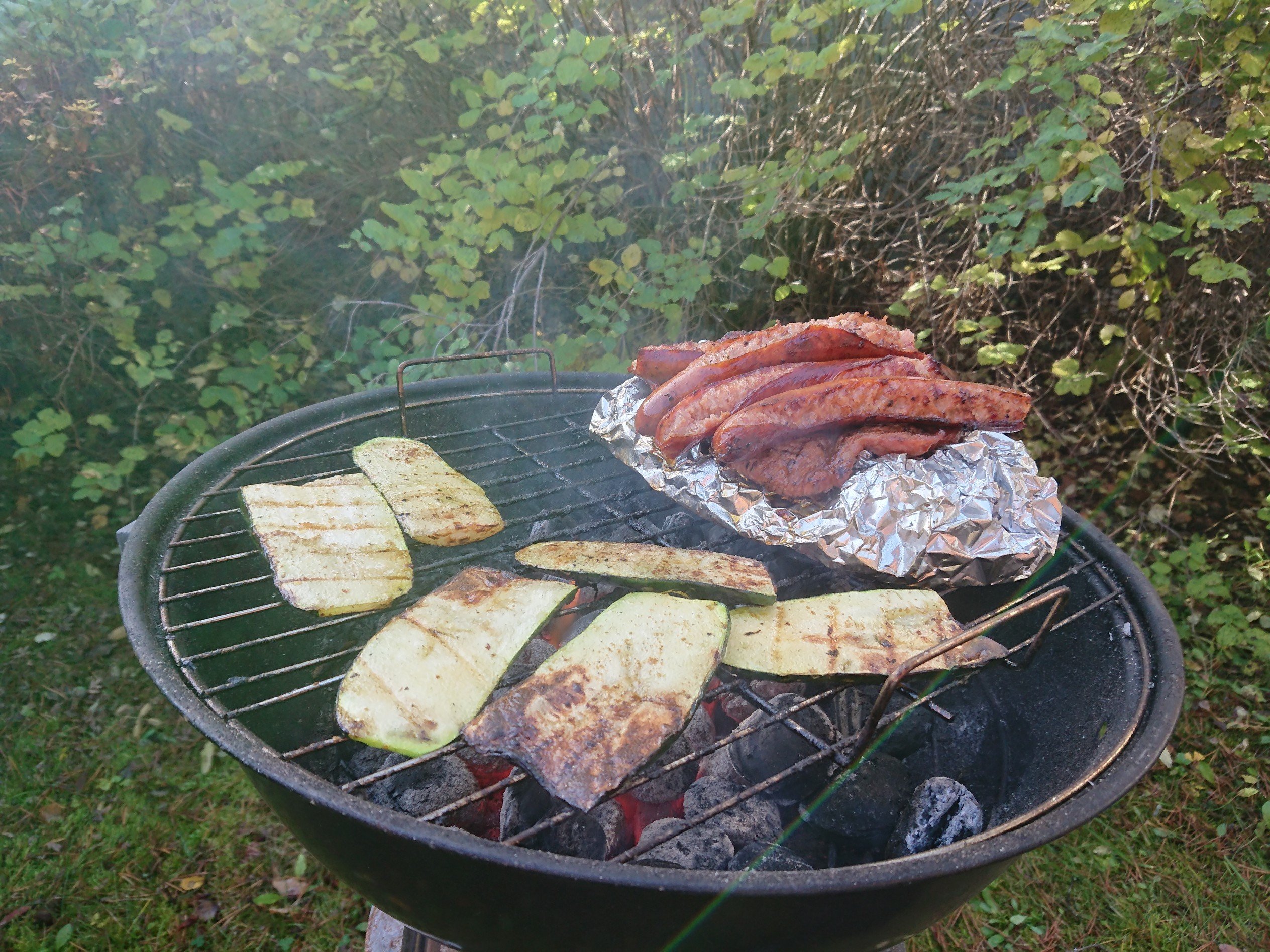 I ate all that food myself: kassler, sausage, zucchini, vegetables wrapped in folio and halved apples.
Just a while ago I put my appetite to the test by trying this one food challenge in a restaurant: the objective was to eat the whole dish below in under an hour – 600 grams of beef, 600 grams of pork + potatoes – if you managed to do that, free meal. If not, then you'd have to pay 50€.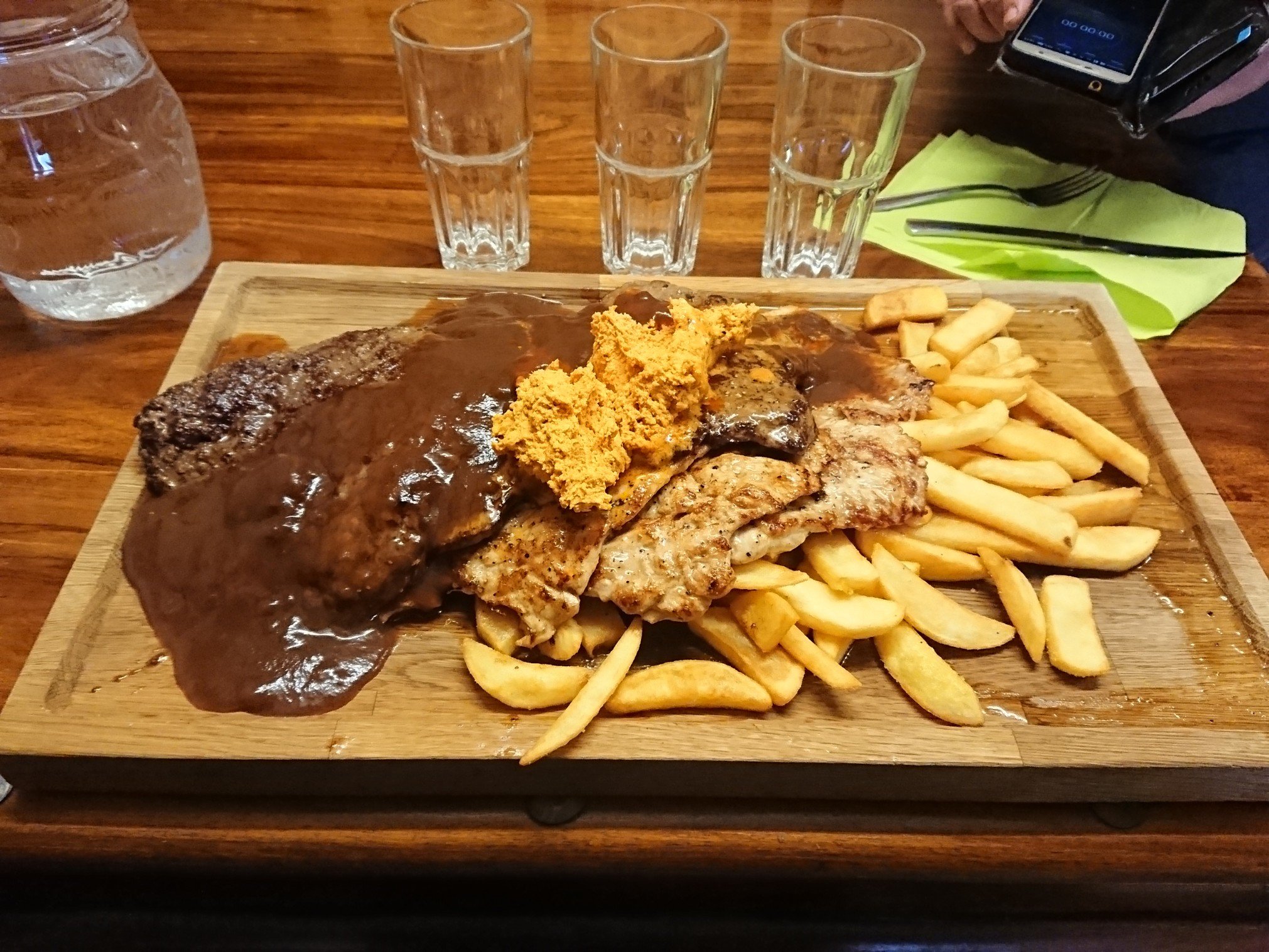 Yeah, they serve it on a blank, because no original plate can carry such amount.
56 minutes later...
The time proved to be the biggest if-factor as I anticipated, and there was no time for much chewing – or enjoying it for that matter – because it had to be stuffed down as fast as possible. I'm no pro in fast eating – I just like food and can eat lots of it – so it came really close time-wise. Although I gotta say that it came right to the limit of my capacity too; when I had only few potatoes left, I was really close to throwing up, but I suppressed the reflex, because failure wasn't an option so close to the end (nor paying 50€ if not necessary, lol). No doubt, I was quite full, and didn't have to eat for a good while after that.
It was really good still though – I took barbeque sauce and seasoned butter, which really well complimented the stakes, and made swallowing easier – dry food is much harder to eat faster.
Now I'm just wondering what kind of a monster would I turn into if/when I get to try cannabis for the first time... they say it increases appetite, so when I'm gonna do that, I better have some food ready...